Webmaster's Note: If you use this material in any format, proper credit should be given to Gary and Joy Gilbert, and Friends of the Little Bighorn Battlefield.

Thanks to Gary Gilbert, we now provide warriors who fought at the Little Bighorn and also later performed in Buffalo Billís Wild West shows as well as a variety of lesser known. Scroll down and click on "Warriors Wild West Shows".
Many hours of work went into building this list of warriors who fought George Custer at the Little Bighorn (Custer's Last Stand).
Some of the warrior names may appear derogatory but this is due to the English translation. This warrior list is subject to change as additional participants are documented. Gary and Joy Gilbert recently combined the warrior list and the warrior reference into one document. This eliminates a need for a separate warrior reference file and redundancy required with updates.
We've also included the bibliography of sources for the warrior list.
A warrior might be known to different bands by different names, which can add to the confusion of trying to keep track of one warrior. We now provide a cross-reference list of AKA warrior names.
These files may take a little extra time to download -- they're big files! You'll need Adobe Reader installed on your computer to read these files.
Jump below to get free Adobe Reader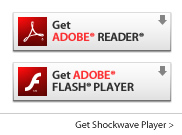 The warrior bibliography references the R. C. Criage Letters. We now provide those to you online. Read the R. C. Craige letter dated June 8, 1926. We wish to thank Richard Upton for providing a copy of this letter which was typed by Gary Gilbert. There are three other Craige letters noted in the same references. You can read these dated April 12, 21st, and May 21, 1926 included in one pdf.
Warrior List updated Apr 26, 2014
Warrior AKA updated Jan 11, 2014
LBH Bibliography updated Apr 26, 2014
and Warriors Performed in Wild West Shows updated Apr 26, 2014