Webmaster's Note: If you use this material in any format, proper credit should be given to Gary and Joy Gilbert, and Friends of the Little Bighorn Battlefield.
Gary and Joy Gilbert have worked hard in providing regular updates to our warrior list. Now, we add their diligent work of cataloging the noncombatants at the Little Bighorn. Some of these individuals witnessed part of the battle first hand.
When possible we've explained what individuals were doing on June 25-26, 1876 and what they saw. We believe this information provides a broader picture of what transpired beyond the fire zone of the Battle of the Little Bighorn. We've also provided the bibliography of references for this list.
These three photos are of Yellow Eyes (Greystone Woman), Hunkpapa Lakota. She is our latest addition to the noncombatant list. We graciously thank Dorothy Eiken, great great grand daughter of Yellow Eyes. Left and center photos by Frank Bennett Fiske in 1906. Right photo unknown.

Julia Face, photo by Joseph G. Masters Jul 30 1936 -- courtesy Western History/Genealogy Department, Denver Public Library.
These files may take a little extra time to download -- they're big files! You'll need Adobe Reader installed on your computer to read these files.
Jump below to get free Adobe Reader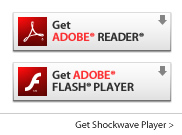 Noncombatant List Jan 11, 2014
LBH Bibliography updated Apr 26, 2014