Order Here for U. S. Orders Only
Ghost Herder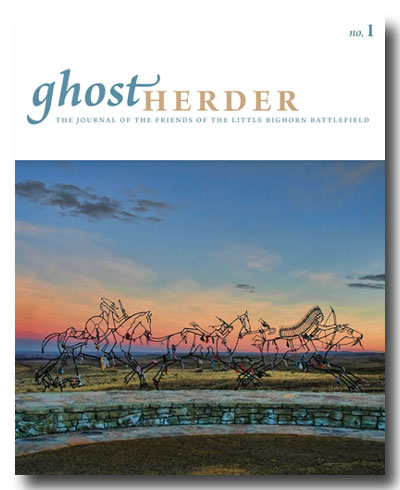 Retail price is $18.00 which includes shipping and handling.
Press Buy Now button below to order your copy.
Or print this form and mail check or money order (no cash or COD accepted) to:
Friends LBH, P.O. Box 636, Crow Agency, MT 59022
Order your copy today. Please allow 5-10 business days for delivery. All proceeds from the sale of this journal help Friends assist NPS at Little Bighorn Battlefield National Monument.
Thank You For Your Order