You Made A Stand With Friends, And The Battlefield Won!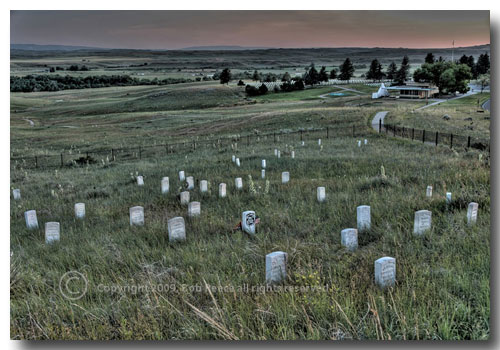 Thanks to all of you, Friends reached and surpassed its goal of raising $5,000 one month ahead of our drop-dead date of June 25, 2012. As promised, Friends will match $5,000 as well. Scroll down for a list of the projects that "Make A Stand With Friends" supports.
The backpack sprayer is already in the hands of the staff at LIBI thanks to one of Friends' members. He sent a brand new sprayer to the battlefield in time for this summer season.
Those of you that donated over the last few days will soon receive a thank you email with an attached receipt for your tax records. If you need another receipt, don't hesitate to contact me.
Again, thanks to all of you that gave generously in these tough economic times.
I'll see you on Last Stand Hill,
Bob Reece
President, Friends of the Little Bighorn Battlefield
What "Make A Stand With Friends" Supports
During the Friends of the Little Bighorn Battlefield board of directors meeting on November 10, 2011 the board unanimously approved a pledge of $10,000 for the Little Bighorn Battlefield. This donation will be divided over five projects:
1. $4,000 for publication of the annual park newspaper which is distributed at the entrance station generally from May-September. The visitor to the Monument depends on the newspaper to better plan what to see and do.
2. $2,200 for the annual contract for the cell phone guided tours. Numbered signs, with the cell phone number, are posted throughout the battlefield. When the cell is called, the visitor hears a brief recording about what happened in that area of the battlefield.
3. $2,400 to sponsor a Teacher-Ranger-Teacher for one summer.
4. $1,000 to sponsor the Junior Ranger program. This program is available at many Park Service sites, but at the battlefield, it is going through a complete reboot. It is managed by Park Ranger Jerry Jasmer, former Friends board member, and from what I've seen of it so far, it is outstanding.
5. $400 for a backpack sprayer for watering/weed control at restored sites. This sprayer is needed badly since so many invasive weeds and grasses are consuming the battlefield.
To ensure Friends can make this pledge, we announce our fundraising campaign "Make A Stand With Friends". Its goal is to raise $5,000 by June 25, 2012 in order to match the same amount from Friends. Note: We reached that goal on May 24th. We humbly ask our Friends members, those who use our website, and/or those who just love the Custer Battlefield to join us in supporting these important projects. We understand that these are tough economic times, so we appreciate any amount you can give. If you would like to donate for future projects to support the battlefield, please go here.
I'll see you on Last Stand Hill.
Warmest Regards,
Bob Reece
President, Friends of the Little Bighorn Battlefield
November 28, 2011