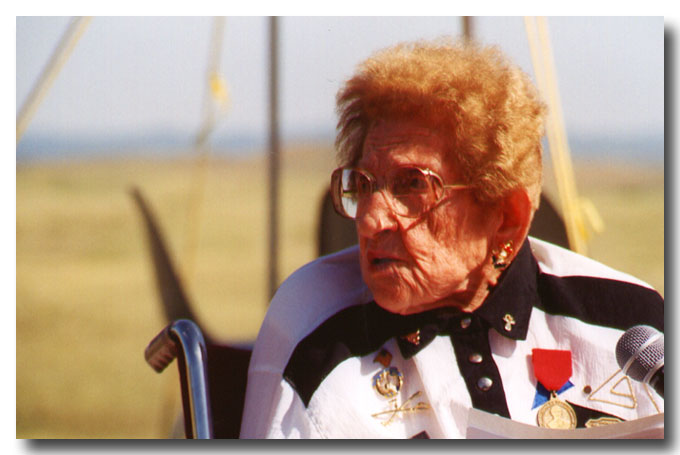 Ms. Carey at the 125th observance of the Battle of the Little Bighorn -- courtesy Little Bighorn Battlefield National Monument
Sadly, I received an email from Chief Historian, John Doerner, on July 31 advising me of Ms. Carey's passing. She died on July 30, 2006 in Florida. She might be the last surviving child of one of Custer's soldiers.
Please read Friends' member and Pittsburg Tribune-Review reporter, Michael Hasch's superb obituary for Ms. Carey, which is posted in the August 1, 2006 edition of the newspaper.
Bob Reece
July 31, 2006